iCal files schedule images and text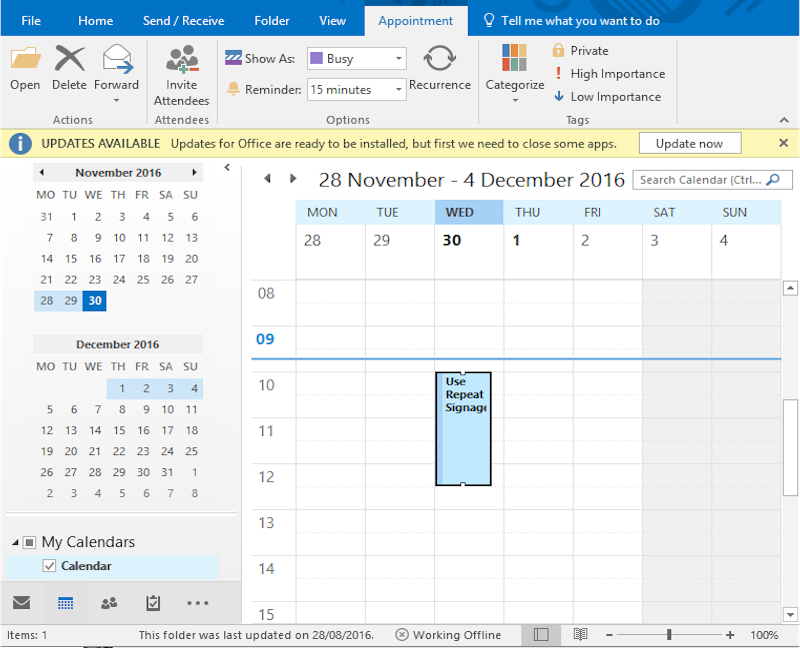 We have added iCalendar file schedule support to the Repeat Signage Picture and Text Label controls. You can now use iCalendar (iCal) files to schedule pictures and text to display within Repeat Signage presentations.
What are iCalendar files? Many pieces of computer software have calendars. For example, Microsoft Outlook gives you a calendar so that you can schedule yourself tasks and set reminders for meetings, etc You can export your Outlook calendar so that you can email to other people or import your calendar into other software.
The iCalendar file format is a standard way of encoding your task information into a text file which has either a .ics or .ical file extension. An iCalendar file can then be read by different software on different computer systems. You can schedule files to play by dragging and dropping files from the list. You can also just double click a time slot and create a task that way.
iCal files