Repeat Signage promotes martial arts events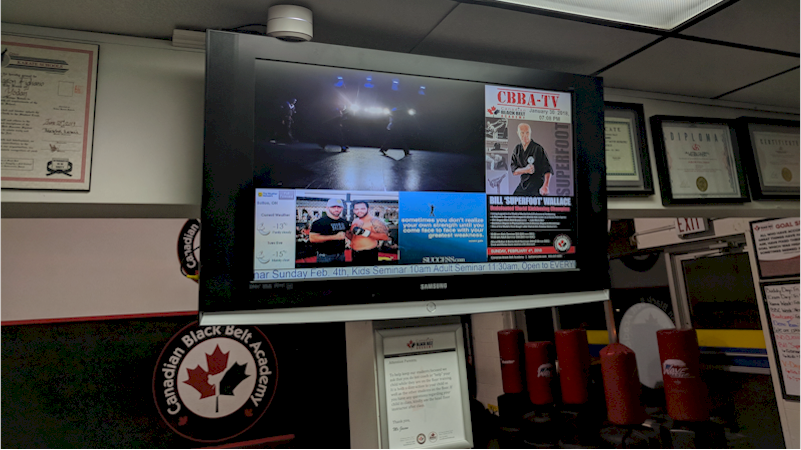 "For the last 5 years I have been looking for a simple to use option for digital signage that would work in our Martial Arts Academy for the parents to watch while classes are running. Repeat Signage allows me to advertise to clients, connect to rss feeds and create better branding without paying a monthly fee and having to eat up your internet bandwidth.
The staff are great to deal with and respond to your questions fast. Having used it for a month now we have had no issues and have had more students register for events at a faster rate without having to seek them out." Jason Figliano, Owner and Head Instructor, Canadian Black Belt Academy.
Success story
Buy Repeat Signage
Latest news