08 January 2016 - Repeat Signage V4 released

Repeat Signage V4 has arrived. The biggest change is that we now support Microsoft PowerPoint files (pptx and ppt) within all the picture based controls. The way this works is that PowerPoint slides are automatically converted to pictures and displayed. See Using Microsoft PowerPoint presentations in Repeat Signage for a walk through. With the addition in Page Range option November 2015:

this means you can chose exactly which slides from a PowerPoint you would like to display. The Flash banner control and Picture control both support play lists so you can display all or some of the slides from PowerPoint files.
We have added two new major options to our Flash banner control. The options are:
PAGE FLIPPER 01 - This allows you to select PDF files (or Pictures, Word, Excel, PowerPoint) and displays them like a book with turning pages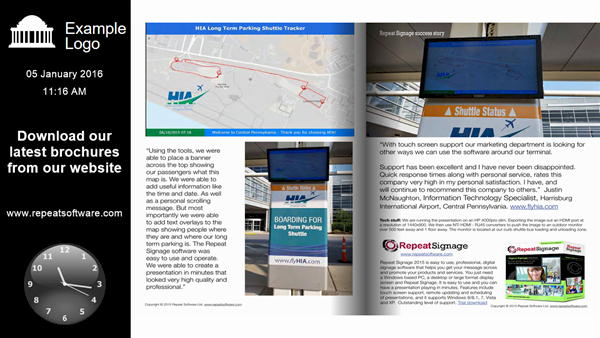 ROTATOR 01 - This allows pictures to be scrolled across the screen like they were on a conveyor belt. There are numerous sizing and display options and you can mix portrait and landscape oriented pictures:
Again, since this control now supports PowerPoint files, you could display all the slides in a file automatically this way as well.
Our touch screen presentation system has had a major update so that you can use our Flash banner control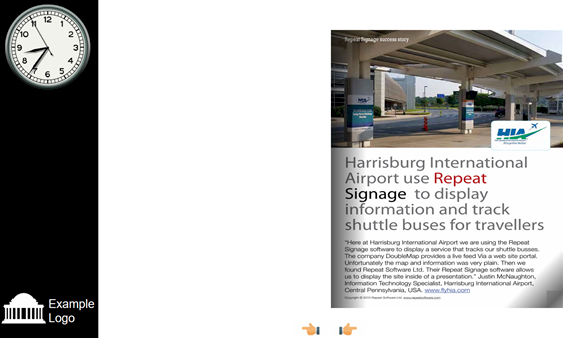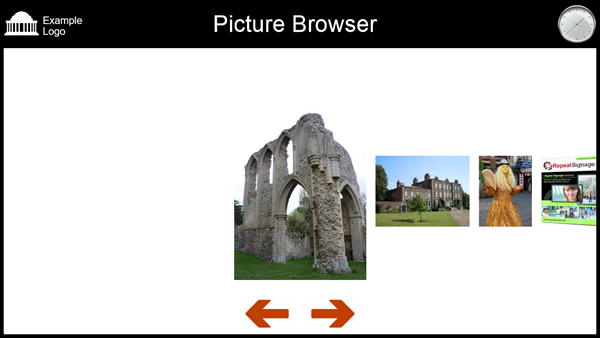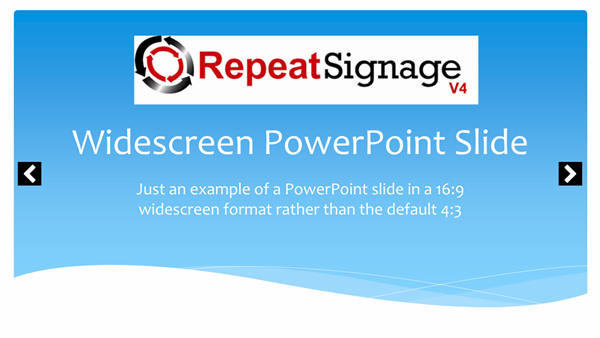 - Flash Banner pictures can now be individually rotated or colour effects applied.
- The Standalone Edition now has the RTF control, all Flash Clock and Flash RSS designs. This makes our entry point signage even better value.
- We will be continuing to develop the touch screen system through out 2016 in Repeat Signage V4.
- We have made dozens of under the hood changes in both the designer and player. This has reduced the load time of both the player and the designer by around 25%.
- We have improved the way Repeat Signage designer works with documents including PDF files, Word documents and Excel files, so that the designer is more responsive.
There is a paid upgrade from Repeat Signage 2010-2015 versions to Repeat Signage V4. Please visit the Buy page for pricing.
NEWS 2015 NEWS 2017 NEWS 2018 NEWS 2019 Try Repeat Signage Buy Repeat Signage